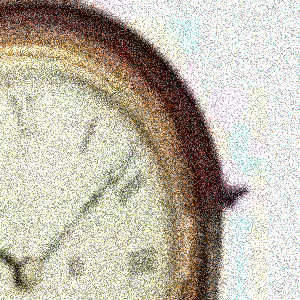 1


beige clock on paint-plain shelf
set apart in a sparse display
of dusty knick-knacks – isolated
monuments, unmoved by daily flux;
in the blank-walled living room,
beige mantle clock presides,
divides time    into instants
of living       tick by tick.


each tick
– clear youth / clouded age;
each tick
– sturdy strength / frail fatigue;
each tick
separate – distinct;
each tick
somehow the same
– identical, like electrons, 
differentiated only by context,
individuated by situation
alone; like all lives,
transposable, nondistinct
– except, perhaps, internally;
your life       is yours alone


       does each electron
       feel the same?



                2


each electron, & each life
just transient     deviation
in background vacuum – a drop
flung up from the ocean-all, hanging
a timeless moment, then falling back
to merge again, dissolve again,
in wholeness of reality.


i'm not ready yet
to lose myself in unity,
annihilated into oneness,
universal numbness.


i'll stay myself, for now,
unique & other, distinct
from the all, the all
in all, that's all that is.


      does each electron
      feel the same?